Svenja Schüffler is an artist who has an educational background in Geoscience. She graduated in Geology from Technical University Darmstadt, completing her Diploma Thesis at Instituto Superior Politécnico ISPJAE in La Habana, Cuba. Additionally she holds a postgraduate Master of Science MSc in Geographic Information Science and Systems from Paris Lodron University Salzburg, supervised by the German Research Centre of Geoscience GFZ. She is the founder of the Institute for Uncertain Knowledge which focuses on supporting and communicating the culture of uncertain knowledge production and co-founder of GROUND art association in Berlin which supports and promots art and culture with an interdisciplinary approach. Her projects are engaged in human-earth-science related topics and uncertain knowledge.
Her projects and artworks are presented in exhibitions, galleries, and forums. For example, the project proposal "Installing Seismic risk of Istanbul" was selected to be part of the Forecast Forum at the HKW, Berlin, in 2015. The project aims to intersect science and art. It is supported, among others, by the German GFZ, Potsdam. The project approaches the complexity of contemporary scientific forecasting and its mode of modeling and calculating future Earth and human impacts. It provides insights into the knowledge base and decision-making processes of different actors in light of clear uncertainties.
http://www.anthropocene-curriculum.org/pages/root/participants/svenja-sch-ffler/
Born in Kassel, living and working in Berlin.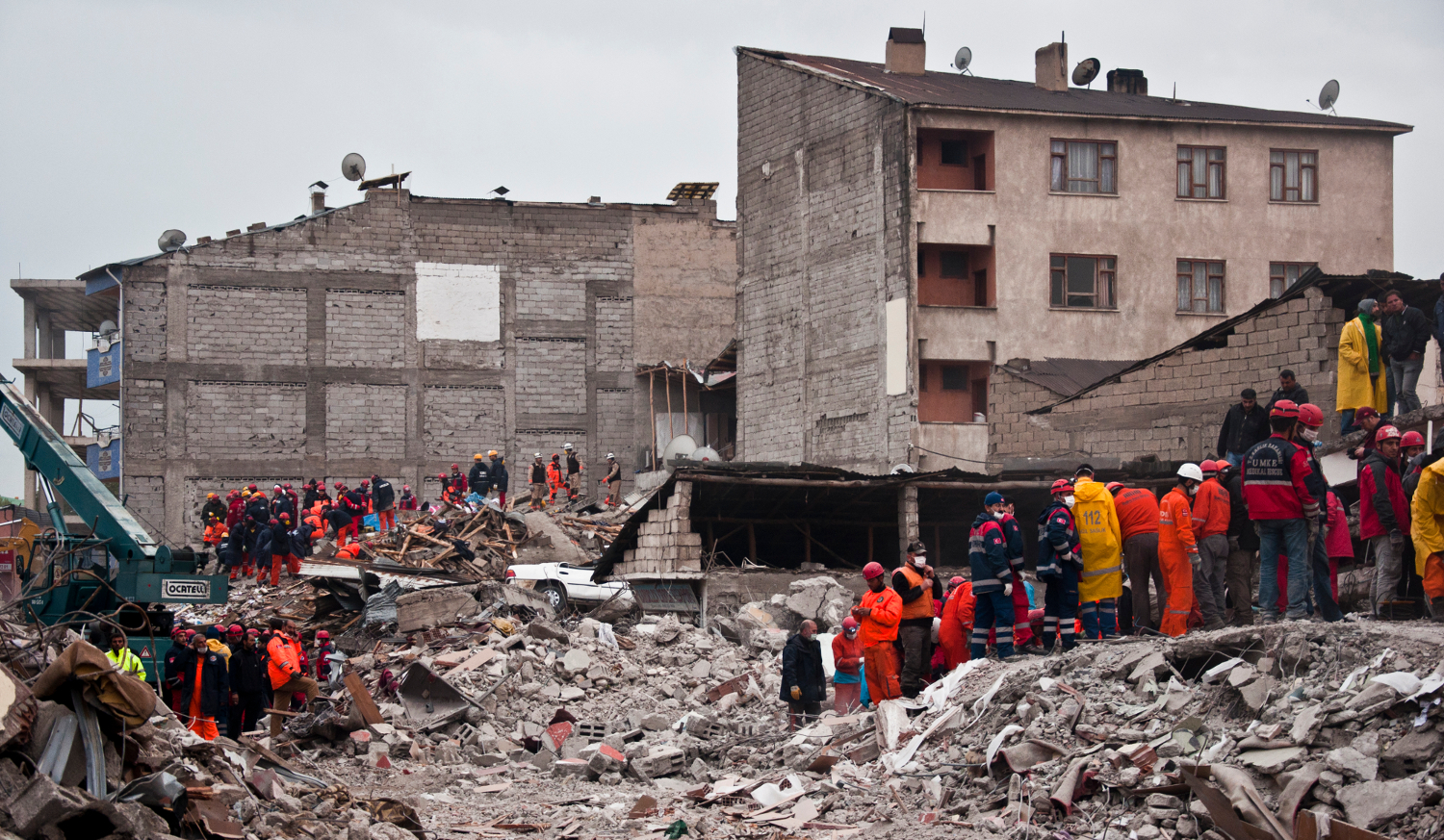 Courtesy: Foto, Idris Bedirhanoglu (Van Earthquake, Turkey), 2011