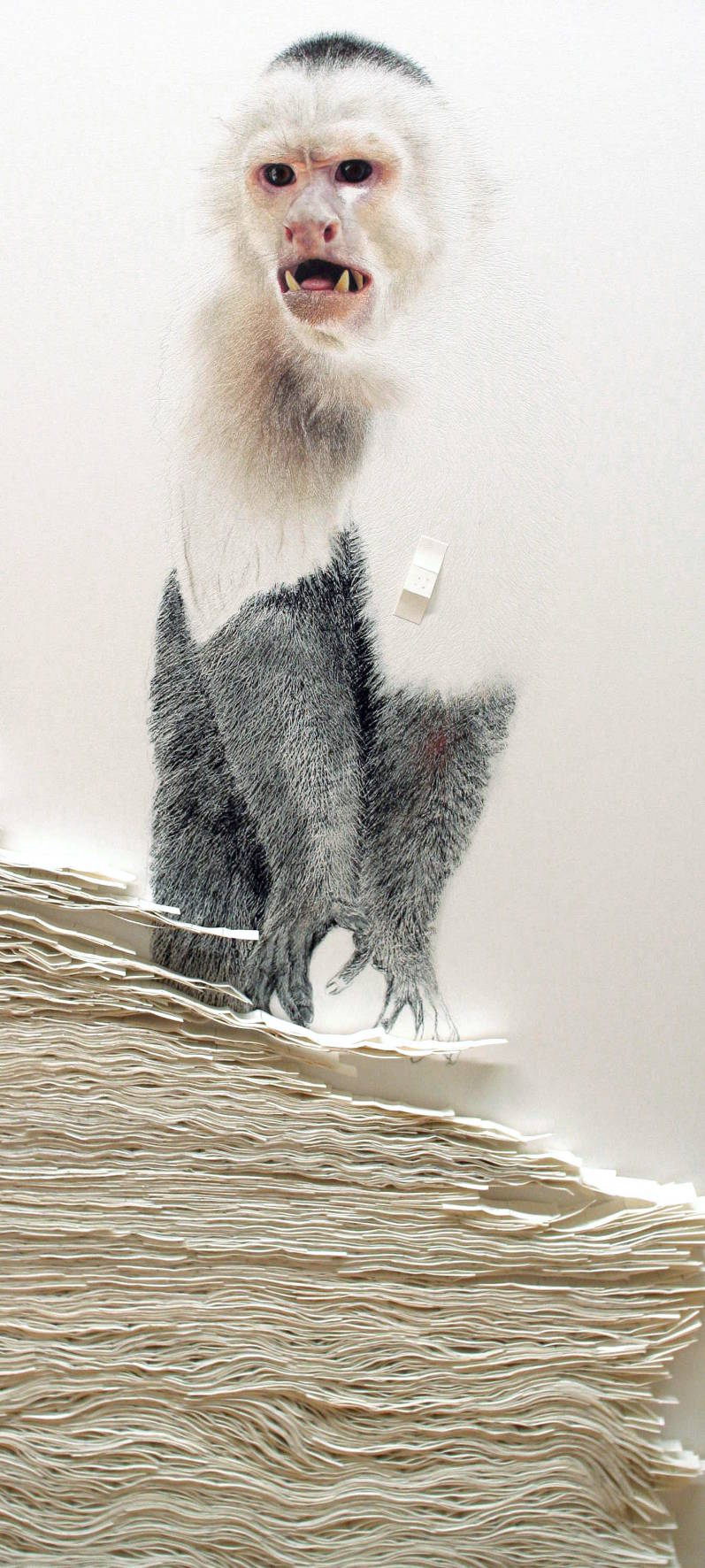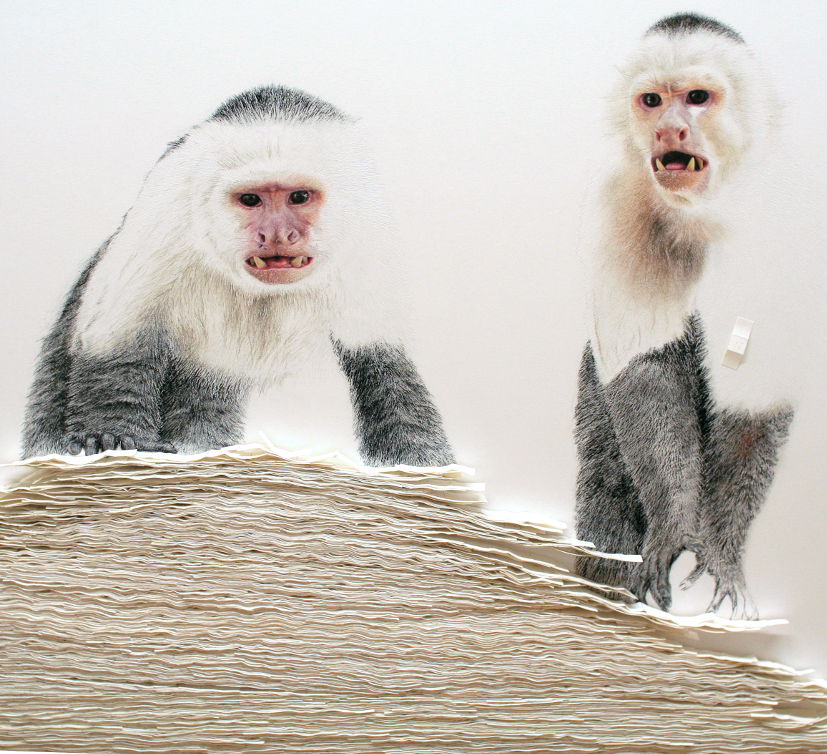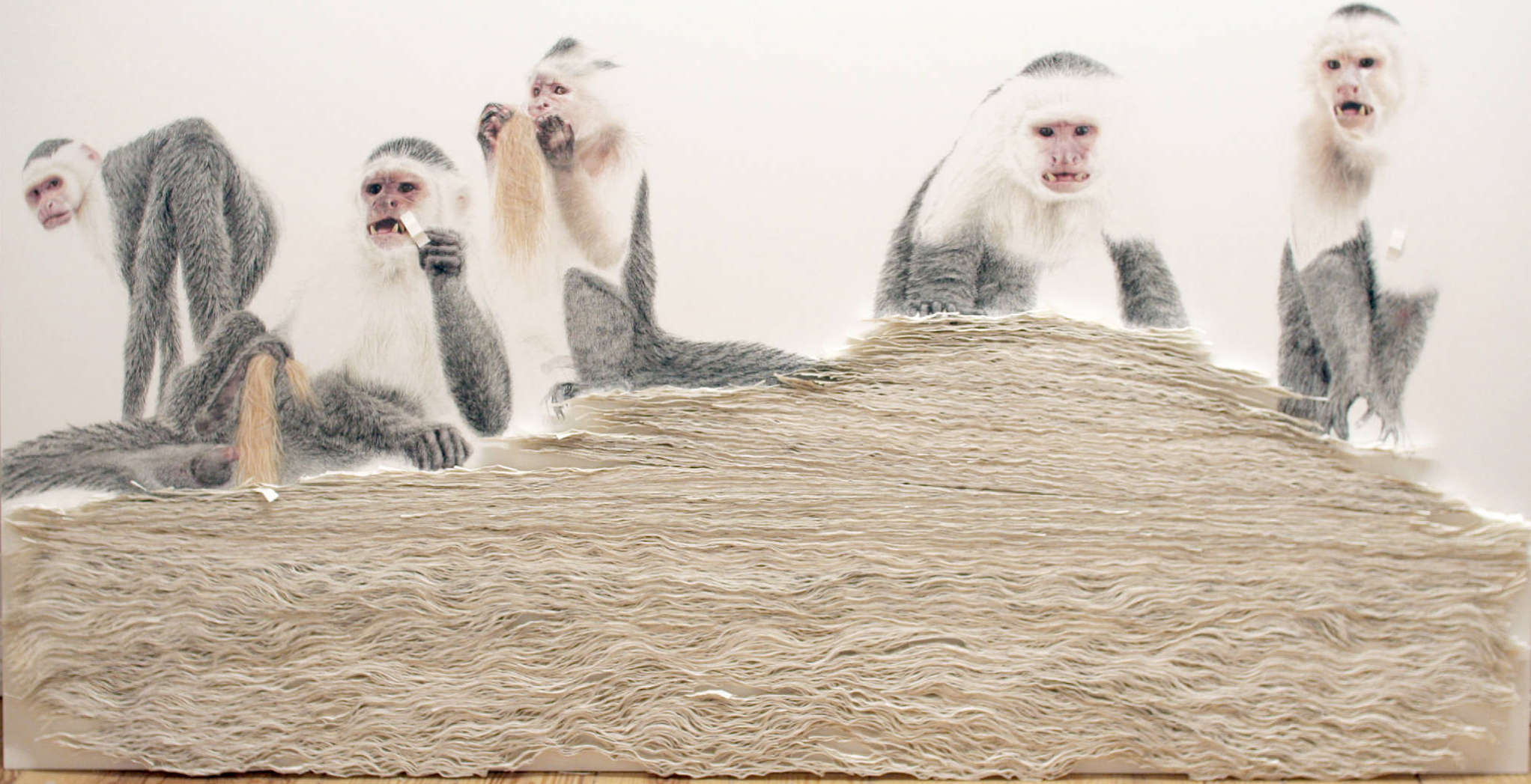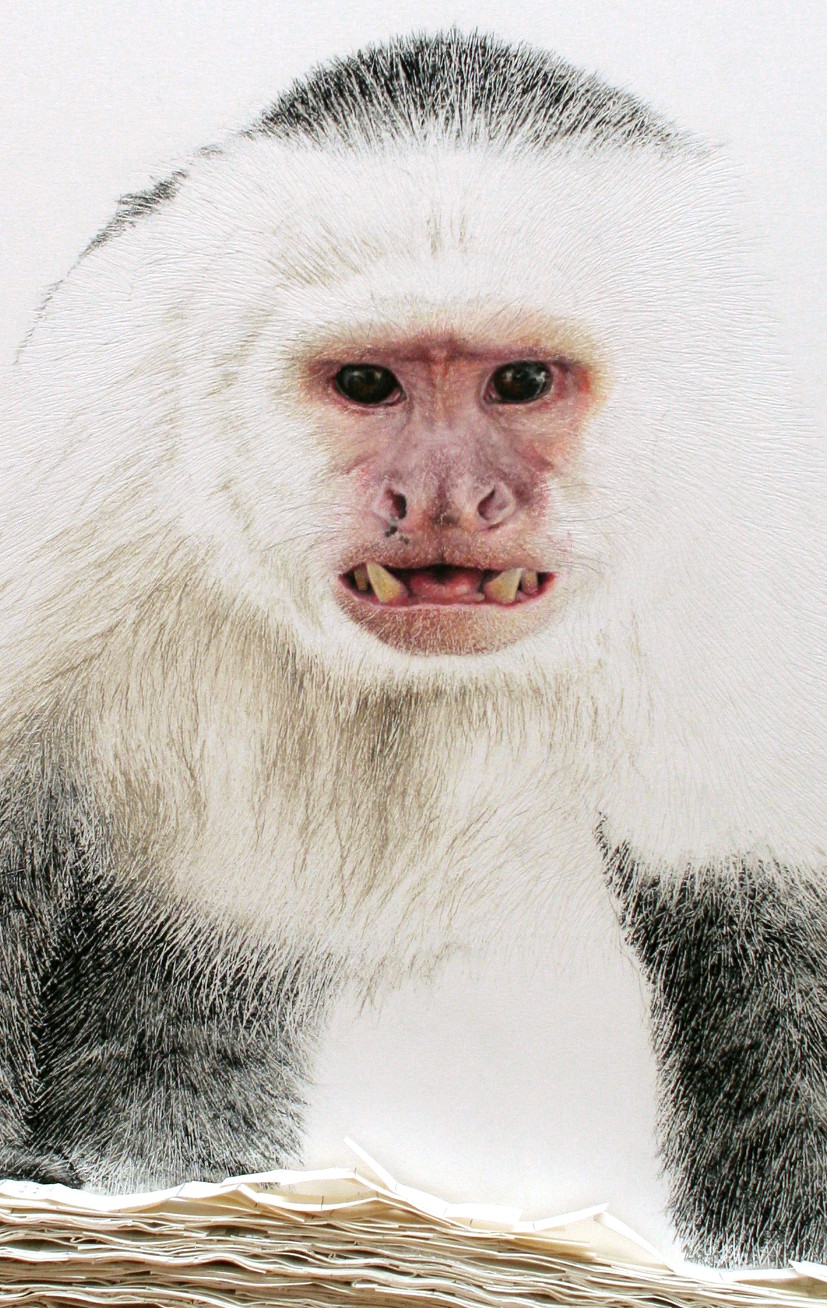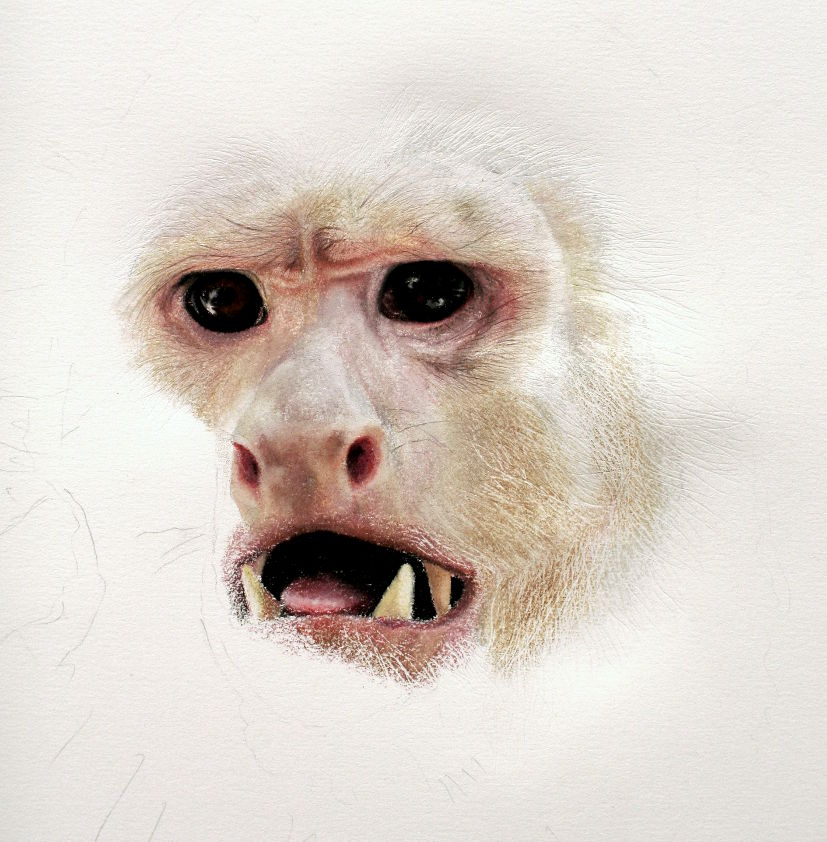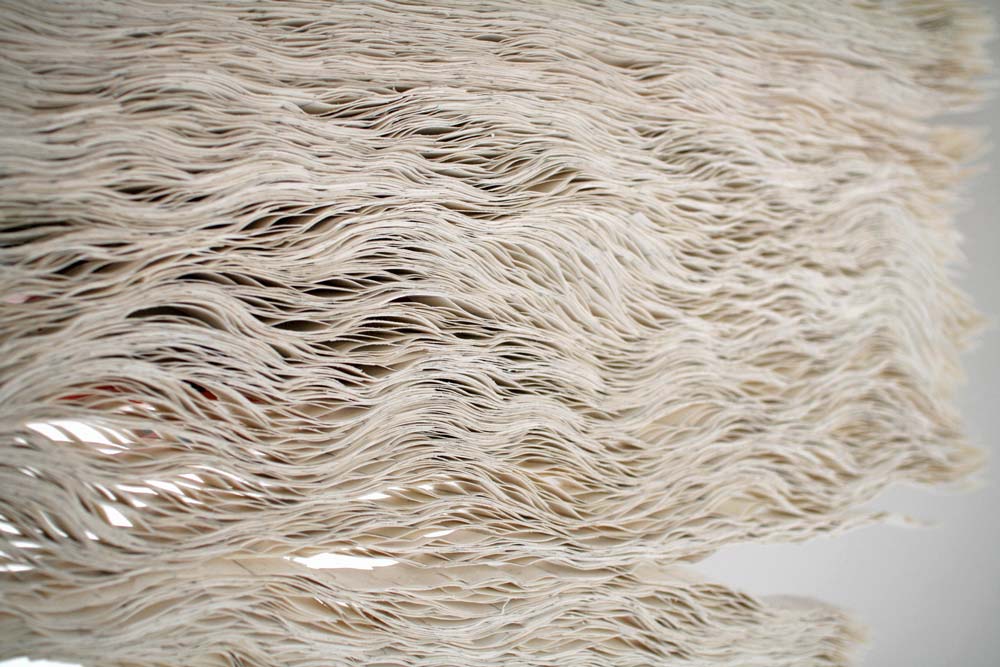 (Apo)tropaion '1
Looking at apes or its imagery to some extent seems like looking in a mirror. It is the experience of seeing too many similarites and differences embodied at the same time. This proximity to the human species makes apes appear somewhat uncanny and ambiguous, exhibiting the absence of a clear separation between human and animal.
In this art work apes are identified as apotropaic figures assigned to prevent and repel adversity and unwished absence by giving it a presence. Part of this practice was a special concentration on a repetitive act when creating the work.
50.000 band aids out of paper where produced and assembled to form the porous ground. Millions of strokes that injured the paper form the uncanny hair of the apes by its absence of colour. However, these objects and signs remain mere substitute or fragment of something missing, the reason why they get collected and repeated obsessively.
"Stellen Sie sich vor Sie schneiden, bezeichnen, knicken und verleimen 50.000 Stücke abstrahierter Pflaster aus Papier (160g), einzeln übereinander geschichtet, auf einer Länge von 2,15 m und bis zu einer Höhe von 65 cm. (Mit einer Abnahme der Schichtungsdichte und -stabilität nach unten).
Wie lang könnte diese Arbeit dauern? (Es dauert einen langen Sommer lang).
Stellen Sie sich vor, Sie ritzen weiterhin mit einer Nadel in kaschiertes weißes Papier die Dynamik einer Fellstruktur mit tausenden von Ritzen. Wie bei einer Radierung sehen Sie nicht genau das Resultat und den Erfolg der Prägungen und es gibt keine Möglichkeit der Korrektur.
Stellen Sie sich vor Sie zeichnen daraufhin mit Kreidestaub über die Aussparungen der Ritze fragmentartig fünf anthropomorphe Kreaturen, realistisch und bedrohlich. Und die Verletzungen im Papier, der Ritz, die Abwesenheit bildet nun gerade die einzelnen bis ins Feinste konturierten Haare der unheimlichen Fellstruktur, die Sie vorher in der Leere angelegt haben. Wie fühlt sich das an, was treibt einen in solch eine Praxis? (Es ist die Abwesenheit von Jemandem)…"
Chalk pastels on paper, ~50.000 paper band-aids
225cm x 110cm, 2012