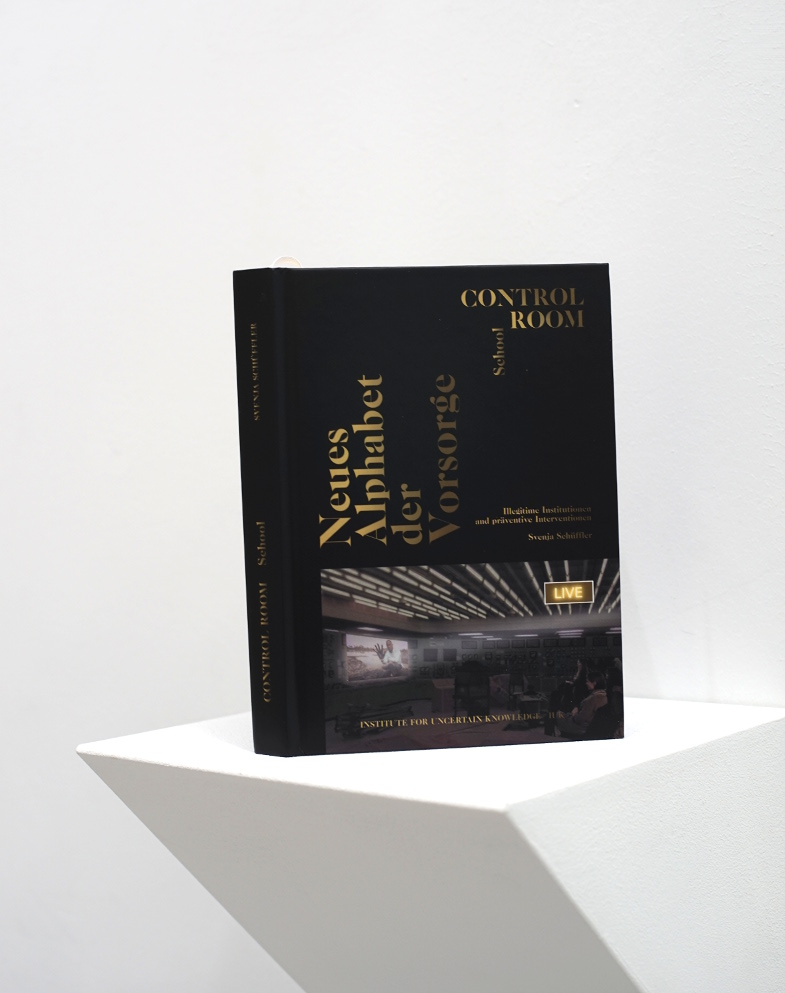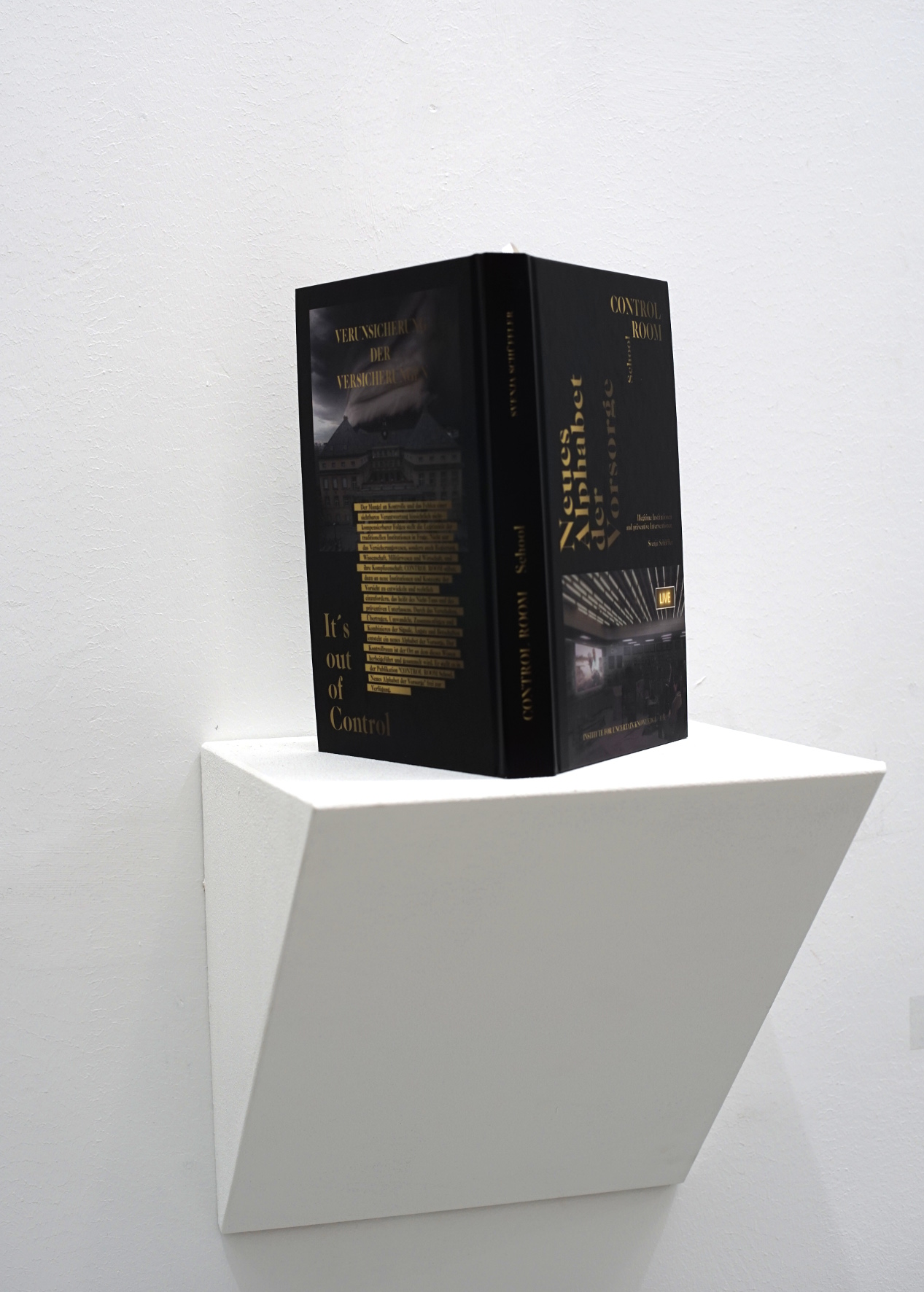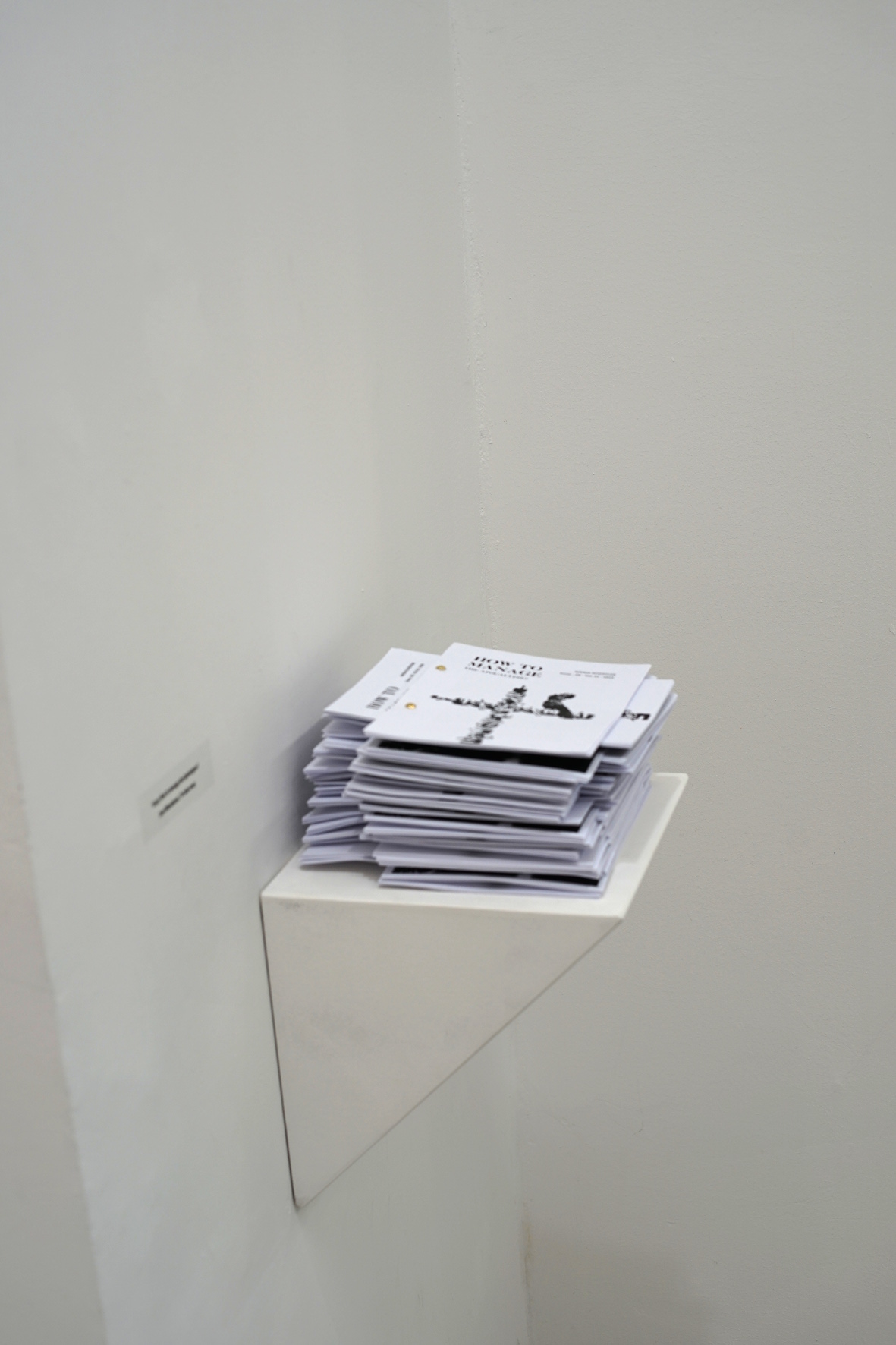 Control Room (Kontrollraum)
CONTROL ROOM (School) encourages the development and demand of new institutions of caution, i.e. those of preventive omission. By switching, transferring, converting, merging and combining the signals, fears and messages, a new alphabet of precaution is created. The control room is where this knowledge is brought about and gathered. In the publication "CONTROL ROOM School. New alphabet of precaution available. Because the lack of control and the lack of any tangible responsibility for uncompensable consequences calls the legitimacy of traditional institutions into question. Not just insurance, but government, science, military and business, and their complicity.
CONTROL ROOM (School) stiftet an, neue Institutionen der Vorsicht zu entwickeln und einzufordern, das heißt solche des präventiven Unterlassens. Durch das Verschalten, Übertragen, Umwandeln, Zusammenfügen und Kombinieren der Signale, Ängste und Botschaften entsteht ein neues Alphabet der Vorsorge. Der Kontrollraum ist der Ort, an dem dieses Wissen herbeigeführt und gesammelt wird. Er stellt es in der Publikation "CONTROL ROOM School. Neues Alphabet der Vorsorge" zur Verfügung. Denn der Mangel an Kontrolle und das Fehlen einer spürbaren Verantwortung hinsichtlich nicht kompensierbarer Folgen stellt die Legitimität der traditionellen Institutionen in Frage. Nicht nur das Versicherungswesen, sondern auch Regierung, Wissenschaft, Militärwesen und Wirtschaft, und ihre Komplizenschaft.