Exhibition 25.04.2022 – open end
Brockmann & Knoedler Organic Academy
Berliner Freiheit 2
10785 Berlin
New Updates soon!
Solo Exhibition
Jörg Maaß Kunsthandel
Re-editing of an anonymous ethiopian painting from the Tropenmuseum Amsterdam.
Festivity at Humboldt

A little owl on the tip of a standard is a symbol of science, good observation and wisdom, and at the same time feared as a messenger of death. As a guardian and witness to scientists being sworn in at Humboldt University, he underlines the effectiveness of the ritual of taking an oath to vouch for words and deeds.
Kunstdunst – Kunstmagazin aus Berlin
Zu Papier gebracht, aus Papier gemacht: Die Messe paper positions berlin, 2022
Berliner Morgenpost, April 2022
–
artnet
–
Rostock: Neue Ausstellung "Experiment Zukunft"
Die Schau in der Kunsthalle Rostock ist ein spannendes Treffen von Künstlern und Wissenschaftlern, die Fragen an eine immer komplexere Gesellschaft stellt.
–
Interview by Organic Lifestyle Magazin Dresden | July 2016
–
Faszinierend – Zum Forecast Forum im Haus der Kulturen der Welt – NightOut@Berlin, 2015
–
Alex TV presents a Feature on the Forecast Forum at HKW | August 2015
Interview on the project "Installing Seismic Risk of Istanbul": min 17
–
Bemooste Lampen, klingende Bäume – tagesspiegel, 2015
https://www.tagesspiegel.de/kultur/bemooste-lampen-klingende-baume-3654880.html
–
A Project By Svenja Schüffler
Installing Seismic Risk of Istanbul
https://forecast-platform.com/svenja-schueffler-seismic-risk/
–
Forecast | Trailer Eine internationale Plattform für wegweisende Ideen
Fr, 28. August 2015 — So, 30. August 2015
–
Interview by Ece Pazarbasi from Artful Living Magazin Istanbul | December 2015
https://www.artfulliving.com.tr/sanat/insanoglunun-dunyayi-ele-gecirmesi-mumkun-mu-i-4695
–
Article / TV Press Conference Skopje
http://www.alfa.mk/News.aspx?id=59579#.We0idTtpGUl
–
Aufbruch – tagesspiegel, 2013 berliner liste
–
Macedonian News Agency, 2013
Врвни уметници од светот на Скопско лето
–
Art week 2 – BiestzuBiest, 2012
http://biestzubiest.blogspot.com/2012/09/art-week-2.html
2022
Beck & Eggeling
International Fine Art
Exhibition: IN THE BLINK OF AN EYE
3. November – 23. Dezember 2022
Eröffnung
3. November 2022, 18 – 21 Uhr
Bilker Straße 4-6
40213 Düsseldorf
–
Projektförderung durch Stiftung Kunstfonds 2022
–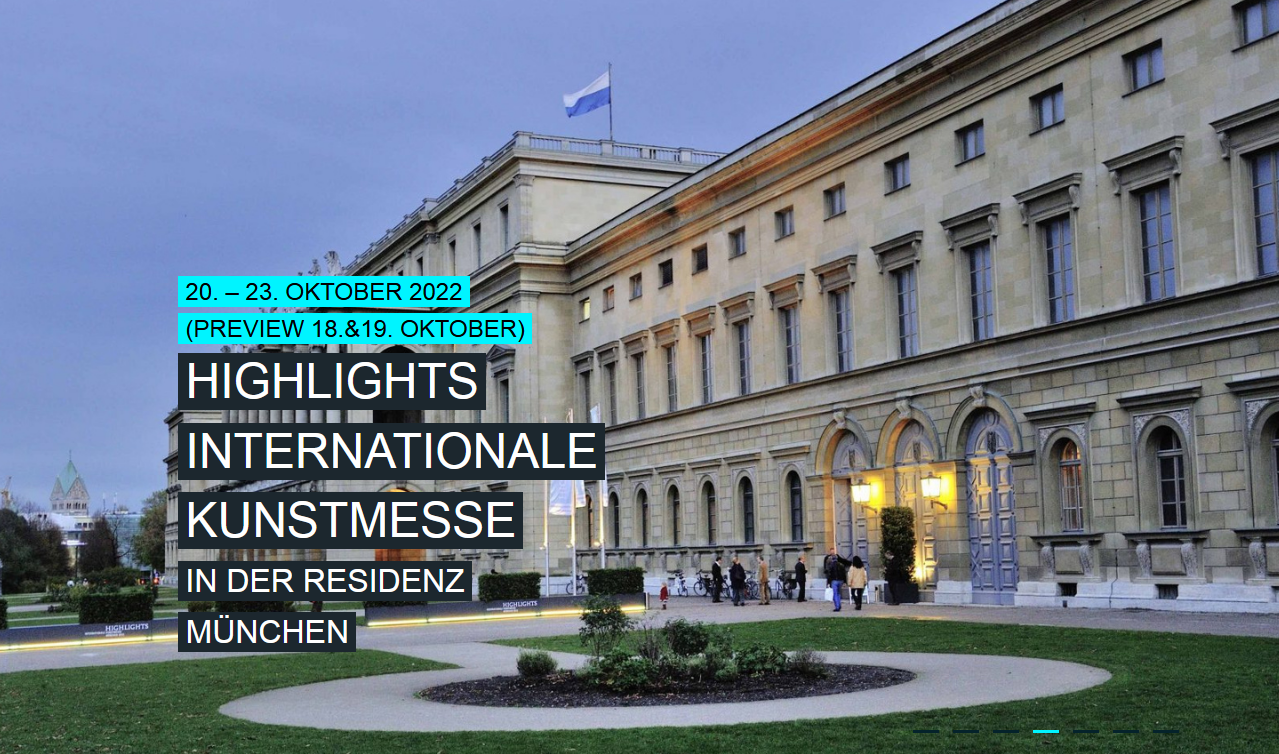 Munich Highlights
Internationale Kunstmesse München
In der Residenz München
@ Jörg Maaß Kunsthandel
Booth: 201
20. -23. October 2022
(Preview 18. & 19. October)
–
paper positions. berlin
28 April – 1 May 2022
Deutsche Telekom Hauptstadtrepräsentanz, Französische Strasse 33 a-c, 10117 Berlin
@ Jörg Maaß Kunsthandel.

2020

Art Basel's June edition canceled.
Due to the continued impact of the COVID-19 pandemic, the fair has been canceled.
2019
13th  – 16th JUNE
ART BASEL
@ Jörg Maaß Kunsthandel
Booth C1
13. – 16. Juni, 2019
Messeplatz 10, 4005 Basel
Works on paper | from Ernst Ludwig Kirchner to Gerhard Richter. Have a look at:
www.kunsthandel-maass.de/art-basel-2019-en
www.artbasel.com
–
Auktionshaus Galerie BASSENGE
Kunstauktion – Sonderauktion "Creatures"
Do., 30.5.2019, 14.30 Uhr
Vorbesichtigung ab 25.5.2019:
Erdener Str. 5a
14193 Berlin (Grunewald)
Kataloge: http://www.bassenge.com/bassenge/de/kataloge.asp
–
17th MAY Opening 7 – 10pm  /  17th May – 11th July 2019
SOLO EXHIBITION, Galerie Kuchling, Berlin
"How to manage the Apocalypse?"
Galerie Kuchling
Karl -Marx-Allee 123
10243 Berlin
Öffnungszeiten
Di-Fr: 14-19 Uhr
Sa: 13-18 Uhr
sowie auf Anfrage
T. 030 – 120 85 265
Essay (deutsch):
How to manage the Apocalypse?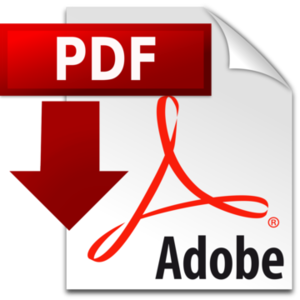 –
24th MARCH – 05th May
Exhibition Opening 23th MARCH 18 – 22 h
EXHIBITION Experiment Zukunft
Kunsthalle Rostock

Die Ausstellung "Experiment Zukunft" zum Universitätsjubiläum der Uni Rostock findet ab dem 23. März bis zum 5. Mai in der Kunsthalle Rostock statt. Die Ausstellungseröffnung ist am 23. März von 18 – 22 Uhr.
Weitere Informationen, auch über meine Ausstellungsbesteiligung, erhalten Sie auf der Webseite zur Ausstellung: www.experimentzukunft.de und der Kunsthalle.

Ab dem 24. März bringt die Ausstellung "Experiment Zukunft" in der Kunsthalle Rostock Wissenschaftler und Künstler mit den Besuchern zusammen, um gemeinsam in wahrscheinliche, mögliche und fiktionale Zukünfte zu blicken.
Die Ausstellung präsentiert 18 zum Nachdenken anregende, sinnlich erfahrbare Kunstprojekte, die zum Teil in Zusammenarbeit mit Forschern der Universität Rostock entstanden sind.
Zusätzlich werden vor dem Gebäude der AStA Universität Rostock die Ideen der Studierenden zum Studieren in der Zukunft in einem kleinen Containerdorf präsentiert.
Kuratorin: Dr. Susanne Jaschko
Künstler: Kat Austen, Erich Berger/Mari Keto, Ursula Biemann, Jenny Brockmann, Evelina Domnitch/Dmitry Gelfand, Susanna Hertrich/Dr. Shintaro Miyazaki, Nick Laessing, Lauryn Mannigel/Smell Lab, Agnes Meyer-Brandis, Margherita Pevere, Sascha Pohflepp, Public Art Lab, Svenja Schüffler, Robertina Sebjanic/Aleš Hieng-Zergon/Ida Hiršenfelder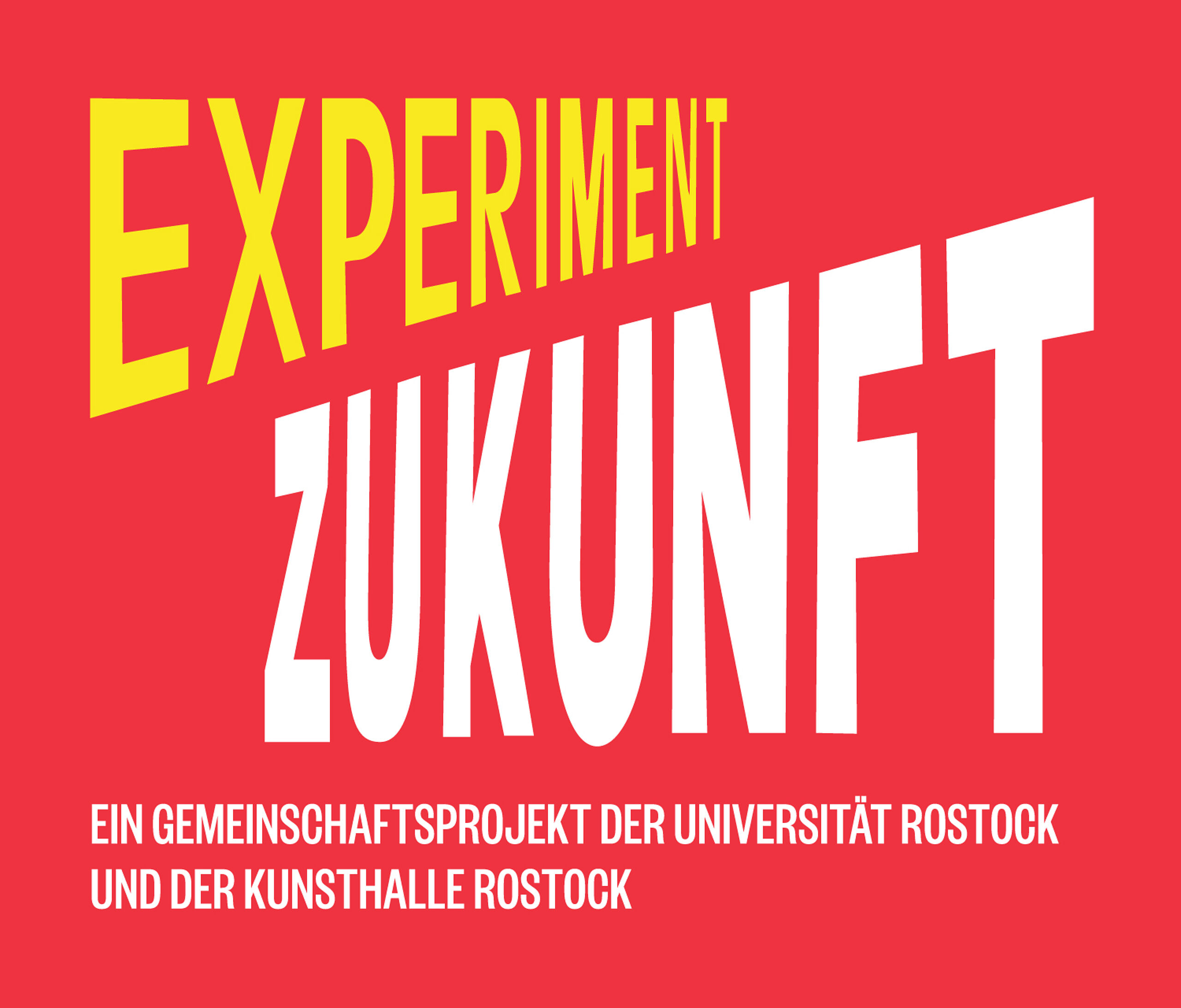 2018
Art Berlin Fair 2018
27.09.-30.09.2018 | Opening: 27.09. 16:00 Uhr – 20:00 Uhr |
Tempelhofer Damm 45
12101 Berlin
@ Jörg Maaß Kunsthandel
Booth 3.B.7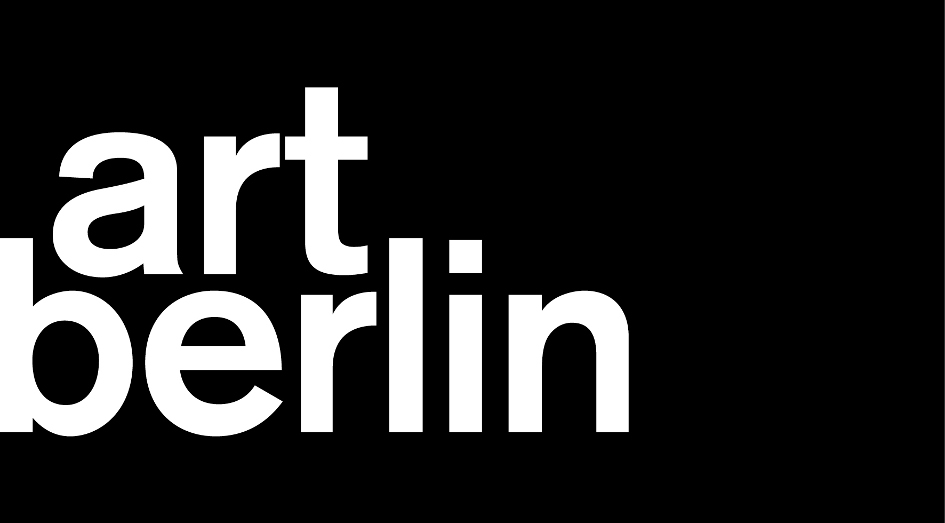 JULY 3 – 6th, 2018
Talk: "Communicating Science – An artist´s perspective"
Symposium / Workshop: Developing a web portal for biodiversity research based on the hierarchy-of-hypothesis approach.
Conference Center, Schloss Herrenhausen, Hannover
University Potsdam / Volkswagenstiftung

OCTOBER 16th 2017 – MAY 27th 2018
SOLO EXHIBITION – An Experiment on a Bird
BrockmannundKnoedler
An der Frauenkirche 1, 01067 Dresden

MAY 8th 2018
ARTIST LECTURE / Project Presentation: (Laplaces) Daemon and WikiDaemon
Konrad Zuse Haus, University Rostock, 17 Uhr, Raum 110.
Die kollektive Prognoseplattform (Laplaces) Daemon mit der Online-Bibliothek WikiDaemon nähert sich dem Ungewissen und Zukünftigen, um ein Bewusstsein für mögliche zukünftige Katastrophen und deren Ursachen zu schaffen. Die Plattform lenkt den Blick gezielt auf Risikoabschätzungen, "Unsicheres Wissen" und bislang unbeachtete Folgen des technischen, ökonomischen und politischen Handeln des Menschen, die zukünftige Katastrophen bedingen könnten.
Inhalt der Präsentation: Was sind die Zusammenhänge und Hintergründe die zur Entstehung des Konzepts geführt haben und wie ist der aktuelle Stand des konzeptionellen und technischen Aufbaus der Online-Plattform?


JAN 12th 2018
Galerie Nord | Kunstverein Tiergarten, Berlin
ARTIST LECTURE / Vortrag Svenja Schüffler: Schweigen der Alarme (Silence of the Alarms)
Finissage der Ausstellung "dark, liquid. Vom Wissen und Nicht-Wissen über das Meer" Performance, Screening und Gespräche von und mit Rona Lee, dem Institute for Uncertain Knowledge (IUK Berlin: Svenja Schüffler, Gregor Kanitz, Anne Schreiber) und dem Literaturwissenschaftler Burkhardt Wolf (Humboldt-Universität zu Berlin, Autor von "Fortuna di mare. Literatur und Seefahrt").
Im Anschluss an eine Performance zum kartografischen Wissen über das Meer von Rona Lee spricht das IUK Berlin über "Alarmsysteme und Tauchgänge" sowie die "(Un-)Sicherheiten im Wissen über das Meer". Auf der Grundlage zweier Fallstudien zu Arbeitsweisen in Wissenschaft und Film wird der Zusammenhang von Risiko, Gefahr und (un-)sicherem Wissen über das Meer im Zentrum stehen. Im Anschluss folgt ein Gespräch mit Burkhardt Wolf.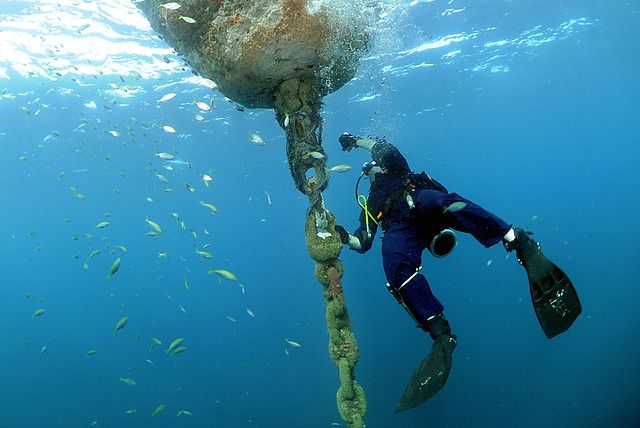 2017
OCTOBER 16th 2017
18. DresdnerBusinessTalk – Visionäre im Gespräch
with Svenja Schüffler, Volker Kreidler, Studio Gampe, Moderation: Anne Schreiber
O R G A N I C  M E L T I N G  P O T
16 TH October 2017
Entrance : 4 5 , O O  Euro | I n k l u s i v e A p e r i t i f & C a t e r i n g
Start: 7pm (Entrance 6:3O pm)
at BrockmannundKnoedlerSalon
An der Frauenkirche 1, O1O67 Dresden
Reservations:
www.brockmannundknoedler.de/dresdnerbusinesstalk
or BrockmannundKnoedlerSalon – Telefon O351.4843 384O


JUNE 24TH 2017
Cancelled for organizational reasons
Long Night of the Sciences 2017, 24. June, German Research Centre for Geosciences GFZ Potsdam, Helmert Haus/Library. Showing prototype: Installing Seismic Risk of Istanbul

MARCH 31th – JUNE 11th 2017
GROUP EXHIBITION Muscle Memory – Kunstraum Kreuzberg/Bethanien
Opening 31.03.2017 – 7pm
Kunstraum Kreuzberg/Bethanien,
Mariannenplatz. 2, 10997 Berlin
11am – 8pm
Curator: Ece Pazarbaşı
Artists: Adel Abidin, Jenny Baines, Maja Bajevic, Marcio Carvalho, Cevdet Erek, Ingo Gerken, Gözde İlkin, Marisa Maza, Ahmet Öğüt, Sophia Pompery, Svenja Schüffler and Vahit Tuna.
– (Apo)tropaion #1 / #2 (private collections, DRESDEN) on view again in BERLIN at BETHANIEN: Muscle Memory


JUNE 4th 2017, 11:30 – 13:30
Within the frame of MUSCLE MEMORY exhibition, FIELD KITCHEN ACADEMY presents:
RELEASING REPETITION IN MIND, BODY AND SOUL WORKSHOP by Zen Masters SUN WOO and JI WOO
Location: Former Infection Unit
Meeting Point: Kunstraum Kreuzberg/ Bethanien, Mariannenplatz 2, 10997 Berlin
Ji Woo and South Korean former Buddhist Monk Sun Woo will give a workshop on removing repetitive negative behavior patterns rooted in the past that are ingrained into our physical bodies, mind and soul.

APRIL 8th, 12PM / MAI 20th, 12 PM /JUNE 10th, 12PM 2017
EXHIBITION TOURS WITH THE CURATOR – Muscle Memory
Kunstraum Kreuzberg/Bethanien, Former Operation Wing
Mariannenplatz. 2, 10997 Berlin

MAY 30th 2017, 7 – 10PM
Within the frame of MUSCLE MEMORY exhibition, FIELD KITCHEN ACADEMY presents:
Talk: Medical Neighborhoods, Planning and Design Considerations
by Álvaro Valera Sosa, Dipl.-Ing. Architekt MScPH Technische Universität Berlin
Problem: Main issues of a healthcare system in EU

MAY 21th 2017, 11:30 AM
Within the frame of MUSCLE MEMORY exhibition, FIELD KITCHEN ACADEMY presents:
SYMBOL BODY WORKSHOP by Tuğçe Tuna.


APRIL 27th – MAY 13th 2017
ART FAIR – paper positions
Opening: April 27. 2017; 5 – 9pm / Opening Hours: Fri-Sat: 10am – 8pm, Sun 10am – 6pm
Bikini, Budapester Straße 38 – 50, 10787 Berlin
Kunsthandel Ralph R. Haugwitz


MAY 7th 2017, 11:30-13:30
Within the frame of MUSCLE MEMORY Exhibition: Bethanien Parkour Workshop by Hermann Kipping, Headcoach at ParkourOne Berlin


APRIL 20th 2017, 19PM
within the frame of MUSCLE MEMORY exhibition, FIELD KITCHEN ACADEMY presents:
FRACTALS IN ACTION: FROM PROCEDURAL MEMORY TO MOTOR HIERARCHIES – by MAURICIO DIAS MARTINS, MD PhD – Berlin School of Mind and Brain, Humboldt University zu Berlin/ Max Planck Institute for Human Cognitive and Brain Sciences


APRIL 1th 2017, 7PM
ARTIST TALK – Muscle Memory
Kunstraum Kreuzberg/Bethanien, Former Operation Wing
Mariannenplatz. 2, 10997 Berlin

JAN 14th 2017
LECTURE An Experiment on a Bird by Anne Schreiber during exhibtion of Svenja Schüffler
14.01.2017 at Galerie Gerken, Linienstraße 217, 10119 Berlin- Mitte

JAN 7th 2017
ARTIST TALK Svenja Schüffler & Johanna Becker
07.01.2017 at Galerie Gerken, Linienstraße 217, 10119 Berlin- Mitte
2016
DEZ 12th 2016 – JAN 19th 2017
DOUBLE EXHIBITION "Dislocations" Galerie Gerken
Exhibition opening 9. December 2016, Linienstraße 217, 10119 Berlin – Mitte, with Johanna K Becker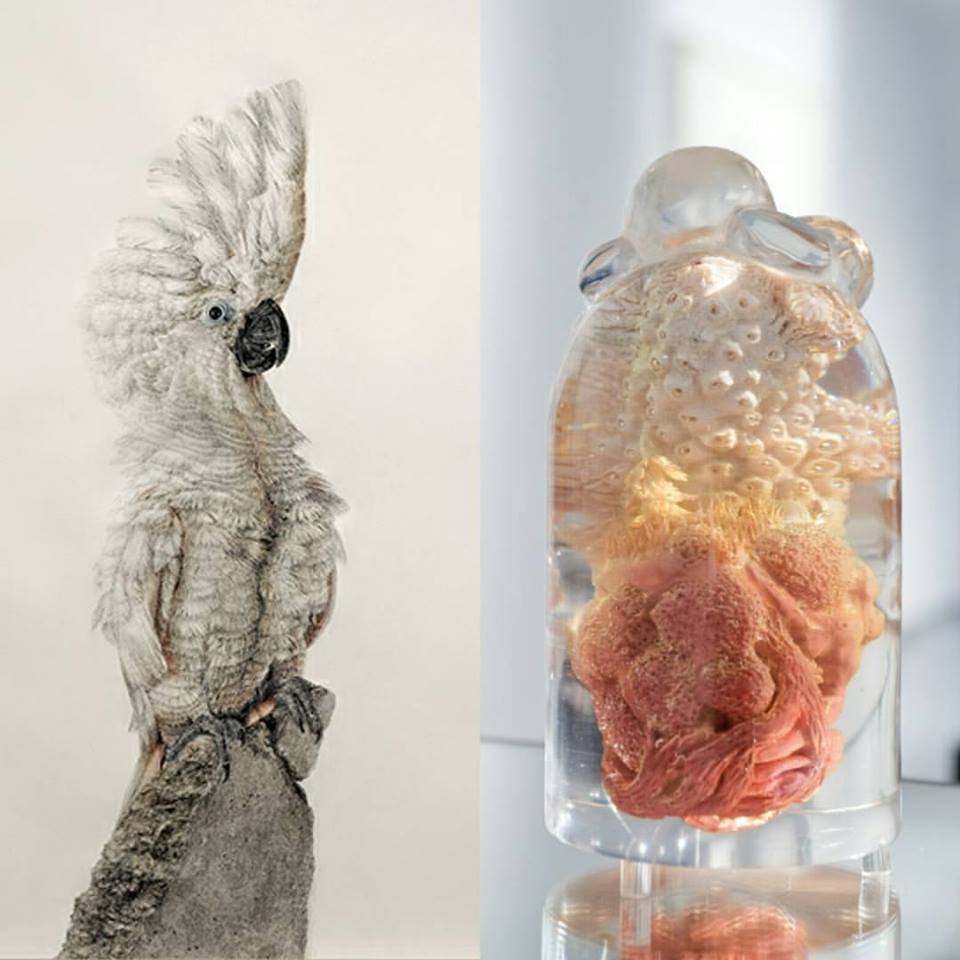 APRIL 14th – APRIL 22th 2016
PARTICIPATION Anthropocene Curriculum I Campus: The Technosphere Issue, HKW, Berlin


JAN 15th – SEPT 30th 2016
SOLO EXHIBITION "Anthropomorpha", BrockmannundKnoedler, Dresden
Introduction and guided tour Thekla Mellau, art historian


DEZ 2016
FOUNDING of Institute for Uncertain Knowledge, Berlin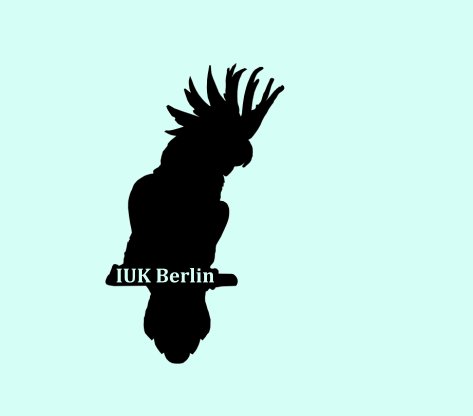 JUNE 2016
FOUNDING of GROUND e.V. art association, Berlin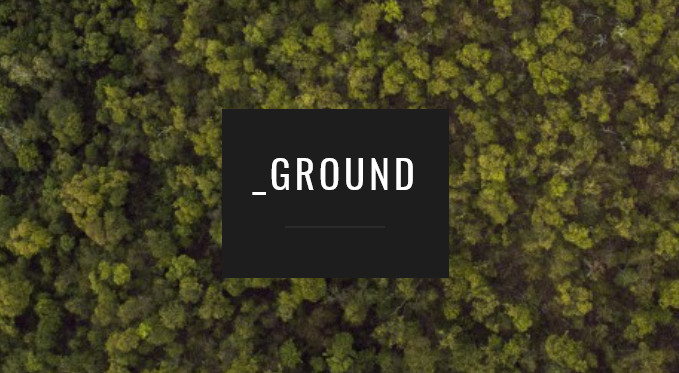 2015
SEPT 2015
SUMMER SCHOOL Potsdam Summer School | Facing Natural Hazards, (Guest), Potsdam

AUGUST 28th – 30th 2015
ARTIST LECTURE/ DISPLAY "Installing Seismic Risk of Istanbul", Forecast Forum, Haus der Kulturen der Welt HKW, Berlin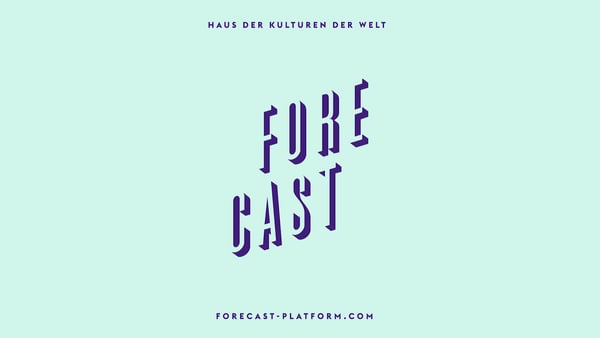 JULY 2015
ARTIST LECTURE Institute for Arts and Media, "Veranschaulichung des Katastrophischen", University of Potsdam

JUNE 2015
ARTIST TALK / DISPLAY "Earthquake Catalog Animation"Lange Nacht der Wissenschaften 2015 (Long Night of the Sciences), Deutsches GeoForschungsZentrum GFZ, Potsdam